Ambient, Landscape and Space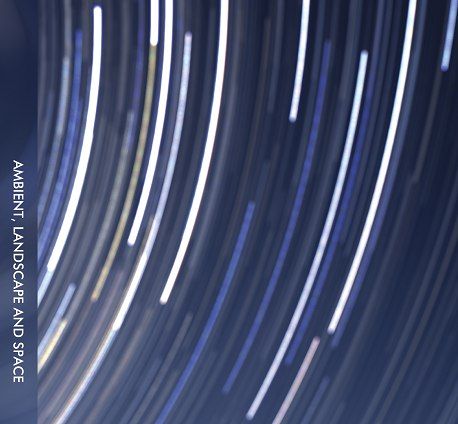 created between march 2008 and april 2011 at uralla studio, australia. 
mastered at disk-edits by neville clark 
marketed and distributed by amongst projects 
www - www.amongstmyselves.com 
email - info@amongstmyselves.com 
All tracks Copyright © 2011 Steve Roberts 
special thanks to Rachel for her ongoing support. 
Bernard Haseloff 
Fender Stratocaster 1987 (customised 1967 remake classic) 
Digitech GNX 4 Guitar Workstation 
Roland GR-20 Guitar Synthesiser 
Garry Roberts  
Doumbek  
Korg Wavedrum  
Paia Drum Computer  
Steve Roberts  
Maton EM325 Accoustic Guitar  
Fender American Jazz Bass  
Vantage VS695 6 String Electric Guitar  
Korg MS2000R & MS2000BR  
Edirol PCR M80  
Roland SH-5  
Roland SH-101  
PAIA 9700 Modular Synth

"

"Ambient, Landscape And Space" is an all-inclusive audio/video package, explore it and be transported to many different adventurous places, a must have!!! " - Richard Gürtler (Apr 10, 2012, Bratislava, Slovakia)
Ambient, Landscape and Space
Amongst Myselves
0:00/7:41

0:00/4:37

0:00/4:52

0:00/10:39

0:00/5:58

0:00/5:06

0:00/4:50

0:00/5:14

0:00/10:30

0:00/7:43
"Speaking of drifts, Roberts is at his best here on the long, quiet washes of "Up Into the Air and Over the Edge (Between the Trees and Clouds Mix)," which starts out with soft rushes of cool wind that nudge along a patient melody. " - John Shanahan - Hypnagogue - May 1st 2012

Media Release
Over a period of 4 years Roberts' gathered these visuals for video projections which have been re-edited together with performance footage to form an hour long piece highlighting Roberts' other abilities. The visual pieces were created by Amongst Myselves' principal member, Steve Roberts and visual artist Bernard Haseloff. With his experience in time-lapse cinematography, Steve Roberts has created several of the tracks using his custom made computer controlled hardware and DSLR cameras. Timelapse footage goes hand in hand with his form of ambient music and adds to the serenity when appropriate, while Bernard's use of his unsettling oil paintings brings an added depth to Amongst Myselves' darker moments. Roberts also continues his fascination with polyhedra and rudimentary 3D graphics as seen in the clip "Tales". 
Roberts' interest in time-lapse techniques started back in art school where he first realised the hidden world that the normal pace of life doesn't see. This led him to construct a computer controlled motion control camera system which allows him to capture the scenes of the natural world sped up. The music is performed by Steve Roberts with Bernard Haseloff on guitar synth and Garry Roberts on electronic percussion. This release contains remixes of tracks from previous Amongst Myselves releases as well as 3 unreleased tracks showing other sides of Amongst Myselves' music. 
The product of all of this is a combination DVD and Audio CD package. The audio on the DVD comes in both stereo and 5.1 surround. An added bonus is a 720P HD version which will be also available for purchasers in a format of their choice.