The Past Is Another Country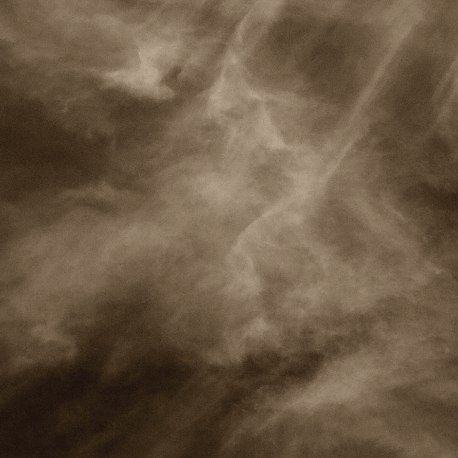 all tracks by steve roberts 
synths, guitars and electronics played by steve roberts 
created between march 2011 and april 2014 at uralla studio, australia 
mastered at disk-edits by neville clark 
marketed and distributed by amongst projects 
www.amongstmyselves.com - info@amongstmyselves.com 
special thanks to rachel for her love and support 
photo by rachel roberts - a tribute to conrad schnitzler

"

You need to take in Roberts' detail work to truly appreciate what he's so carefully placing into your head and how he's eliciting deep and often visceral responses from you. A great piece of work. " - John Shanahan - Hypnagogue - July 2015
The Past Is Another Country
Amongst Myselves
0:00/6:03

0:00/11:19

0:00/8:18

0:00/6:43

0:00/7:39

0:00/6:19

0:00/12:49
"As cold and slow gives way to warm and supple The Past is Another Country moves the listener through wonderfully earthen nightscenes both inviting and foreboding. " - Chuck van Zyl - Star's End - 25th September 2014

Media Release
The Past Is Another Country by Amongst Myselves 
The 2014 release from award nominated Australian composer, Steve Roberts aka. Amongst Myselves, is the darkest excursion he has taken and he'd like you to come along on the inward focussed journey to explore your darkest thoughts and fears. 
Roberts has always leaned towards the darker side of Ambient but his aim when thinking about "The Past Is Another Country" was to make an album that focused on the dark side of life. "I've always said that life has to have contrast - to have a dark and a lighter view", said Roberts. 
Roberts says that "The Past Is Another Country" is a new turn in his compositional style which leaves more melodic works behind, embracing more organic electronic and natural sounds. "I had to really let go of my usual boundaries with this recording. Considering that my last two releases contained existing pieces, I realised I hadn't done that much in the way of new work for some time which I think helped me sort of 'reboot' my composing.", said Steve. 
This, the seventh release for Amongst Myselves, who started composing in a similar style in 1999 with his first release, "The Sun In The Bottle" and has consistently evolved with progressive works Still Life, Sacred Black, Auburn Silhouette, Fragments and Ambient, Landscape and Space. 
"The Past Is Another Country" is due for world wide release on 14th of October 2014. Physical CD copies will be available from CD Baby, Amongst Myselves' shop and can be ordered though most cd stores. Digital downloads can be purchased from Itunes, CD Baby and all CD Baby affiliates via the Amongst Myselves' web site or directly. 
FOR IMMEDIATE RELEASE 
Contact: Steve Roberts - +61 8 82781759 
Email: info@amongstmyselves.com 
Web: www.amongstmyselves.com
The Journey
The Past Is Another Country is quietly contemplative. Your mind is emptying , taking in your surroundings, the light breeze, the cooling of Autumn after another hot dry summer. 
Constructed using a convolution method from a different track which essentially controls the flow of the whole track. From this base point I added extra instruments to highlight sections. 
Dark Places, Winter Shadows is when the bad memories come back and take you into a darkening state but not a frightened state. You are taken through your memories but you try to repress them as they are upsetting - down, down into a darkened state. But you are observing this state of mind and not experiencing it yourself. 
Like so many of my tracks they start out as one thing and then parts of the track take me in a different direction. This track started as a fully sampled track and still include voices taken from some of the first wax disc recordings. One element that helped create the drone background was softsynth, Geosonics, which has some great field recordings that have been manipulated into instruments. 
He Who Bathes in the Black Sun - Some believe in a devil, Satan, but this is just your state of mind, the dark side. A place you venture to which gives your life contrast. Here are the souls who have gone to far - taken the dark side as the only option. You are being drawn closer to these souls. 
This is quite an old track which finally found its way onto a release that suited its mood. Most of the structure is created by automating a delay unit and "playing" the unit over the period of the track and thus it was created live and then edited a little to iron out glitches. 
Cave of the Swimmers - you've taken yourself to a desert location, an abandoned out station. You are alone sort of - your memories are here and they are still reflecting those souls. Should you be there yourself ? You are alone with your thoughts. 
This piece is held together by a field recording I did during a dust storm when on a filming trip a few years ago. The sounds of rattling galvanised iron on the walls of the hut. I also used some similar live playing of a delay unit in this piece as I did with well though I controlled the unit while I was performing parts on the synthesizer. 
The Day The Crickets Listened - the bad memories are knocking at the door and you fight them but they are strong. Inhabiting your whole soul but they will not win. 
Starting out as an experiment with vocoded words which were filtered to give them more contrasting textures and then structured into a base layer. From here I played the live "squelchy" synth track and finally I played in the guitar parts from where I edited a little. 
Campfires of the Night Skies - your mind is clearing and your focus has gone to your surrounds - blinded by the beauty of the desert - the silence. Your thoughts return many times - phasing in and out. Those campfires - the stars - are there with your as your guardian - forever changing but appear so static. 
I took the base drone layer from another track - reversed the whole track and then layered in the glitch guitar and other incidental instruments. This track is meant to sound like a soundtrack for those stars which circle overhead. 
In My Depths, All Treasure Dwells - Your body feels disconnected to your mind - they are different beings, separate entities - you float - your mind is a million miles away travelling through the galaxies. 
Started as a drone layer which a tried a couple different methods for creation. I often create drones without a synthesizer or softsynth but just using waveforms and applying effects to create a slowly morphing element. The organ sound was next to give the drone some melodic movement. Other instruments and sounds added to give some highlights along the way. I also played around with a random generator which played the bell sounds.